📷 elgato cam link macbook issues
I recently got an M1 MacBook Pro and found that my Elgato Cam Link 4k was available as a camera source, but not showing any output.
I fixed it by going to the Elgato downloads page and downloading the Camera Hub application. After installing the application, I clicked the icon in the toolbar and selected Configure Camera Hub. Then I command clicked (⌘) the menu with the slider icon to open the advanced settings and chose Isochronous for the USB Transfer Mode.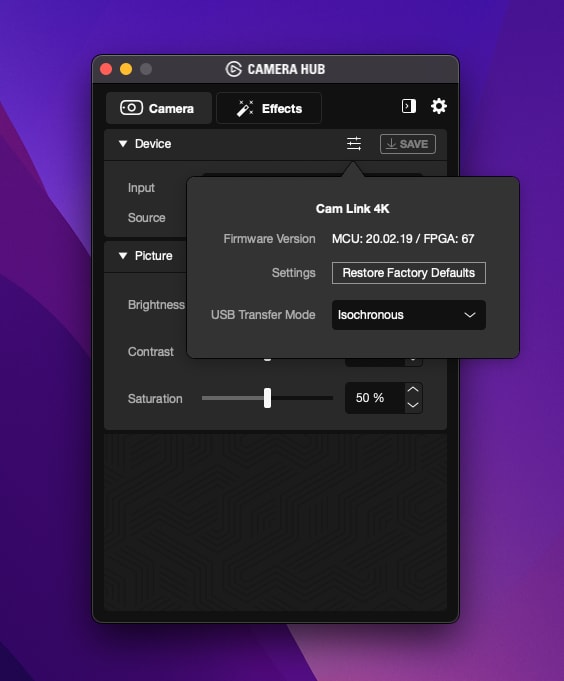 So far so good, that fixed any camera issues I had!